Discover How to Naturally Strengthen and Protect Your Bones!
Finally, an effective, all-natural system for healthy bones, so you can stay active, independent, and pain-free throughout your golden years and beyond.
From the Desk of:  Rick Kaselj
Location: Kelowna, BC
Dear Friend,
This may be one of the most important presentations you ever read.
But first, a quick question.
Are you neglecting your bone health?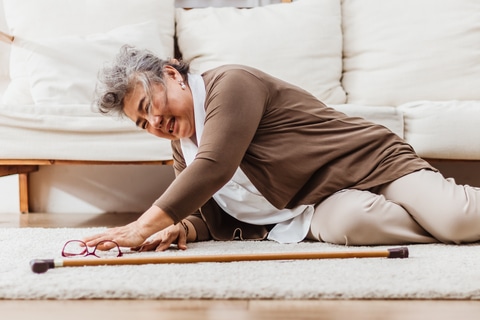 If you're like most people, you don't give the health of your bones much thought.
And when you do think about them, you probably see them as lifeless elements that simply provide the basic structure of your body.
But your bones are actually much more important than that.
They're living, growing masses of tissue that play a vital role in your everyday life.
Thousands of your most important daily functions wouldn't be possible without a strong, healthy, and highly functioning skeletal system.
Here's what else you need to understand before it's too late….
Why It's Vital to Pay Close Attention
To Your Bone Health
You have over 200 bones in your body.  And each one plays a crucial role in maintaining your overall health.
In fact, you probably take many of their functions for granted, including:
Your bones attach to your muscles, allowing you to move freely and remain independent.
Your bones enclose your vital organs, protecting them from injury.
Your bones act as a storage bank for essential nutrients and minerals, including calcium and phosphorus that keep your bones strong.
Your bones create bone marrow, which is where blood and bone cells are created.
Even after you reach adulthood, bones are rebuilding and renewing throughout your life, so your skeletal structure is constantly reinforced.
Older bone tissue is replaced with newly formed bone tissue in a process called "remodeling."
Remodeling is necessary for many reasons.
It repairs damage, distributes minerals, and ensures your bones stay healthy, strong, and flexible.
There are two important parts to this ongoing replenishing process:
Bone resorption: Your cells break down bone tissue, releasing minerals like calcium into the bloodstream. If your body requires more calcium, the rate of bone resorption increases. If there is enough calcium, bone resorption slows.
Bone formation: Your cells create new bone tissue, laying down new bone and vital material to help replenish and heal the bones.
After about the age of 30, bone mass is lost much faster than it's created!
And that's why it's so important for you to take care of your bone health, starting right now.
Especially since….
Today, People Are Living Longer
Than Any Other Time in History.
According to the World Health Organization, the global average life expectancy increased by 5.5 years between 2000 and 2016, the fastest increase since the 1960s.
And life expectancy continues to rise among the population.
That's why it's critical for your bones to remain strong, healthy, and disease-free as you age.
But if you continue to foolishly ignore your bone health?
You'll be at risk for thinning or weakening bones, and developing the disease "osteoporosis."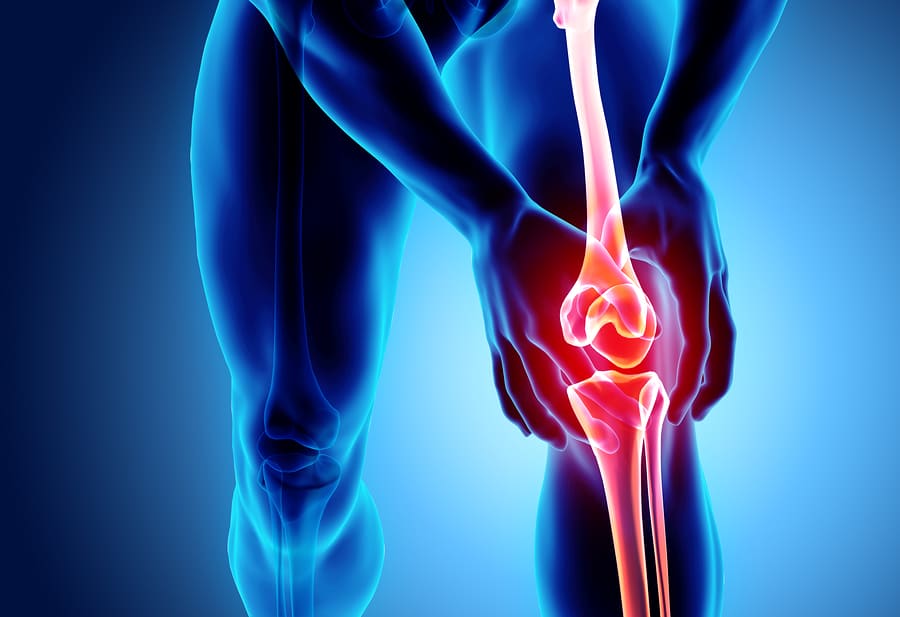 The dreaded disease, osteoporosis, is characterized by:
Low bone mass
Deterioration of bone mass
Reduced bone strength
Increased risk of fractures
In a recent study, researchers noted, "With an aging population and longer life span, osteoporosis is increasingly becoming a global epidemic."
According to the International Osteoporosis Foundation, 1 in 3 women over the age of 50, and 1 in 5 men will suffer from osteoporotic fractures during their lifetimes.
Osteoporosis can dramatically decrease the overall quality of your life, and repeated fractures may even lead you to become completely disabled.
WARNING

You May Already Have Osteoporosis And Not Know it!
How can it be possible that your bones are currently dangerously brittle and weak, and you're unaware of it?
You see, there are typically no symptoms in the early stages of bone loss.
It usually starts silently; bone loss starts happening over a long period of time.
If it continues to progress and your bones become weakened by osteoporosis, you might develop signs and symptoms that include:
Back pain, caused by a fractured or collapsed vertebra
Loss of height over time
A stooped posture
Fractures of the hip, spine, or wrist
And if you continue to neglect your bone health, it's not only osteoporosis that you'll need to worry about.
You'll also be at risk for developing these serious bone conditions:
Rickets: A skeletal disorder that leads to weak and soft bones, stunted growth, and skeletal deformities.
Osteogenesis Imperfecta: A chronic disease that causes weak bones that can break with little or no trauma. OI is also known as brittle bone disease. People with OI also have weak muscles and bone deformities.
Marble Bone Disease: Also known as Osteopetrosis, is a rare skeletal disorder due to a defective function of the osteoclasts. This defect renders bones more susceptible to osteomyelitis due to decreased vascularity.
Paget's Disease: A bone disorder where the bone renewal process occurs too quickly, leading to bone deformities.
Fibrous Dysplasia: A chronic problem in which scar-like tissue grows in place of normal bone. It can lead to brittle bones, bone deformity, uneven growth of bones, and pain.
Osteonecrosis: Without blood, bone tissue dies. This disease is called osteonecrosis. In most cases, it occurs as the result of trauma to the bone that disrupts blood flow to the bone – such as a hip fracture. Pain that gradually gets worse may indicate osteonecrosis.
Bone Tumors: These tumors occur when an uncontrolled growth of cells occurs inside the bone, and they can be benign or malignant.
Osteoarthritis: A chronic degenerative joint disease that strikes millions of Americans each year. Osteoarthritis occurs when the cartilage that acts as a cushion between bones breaks down and the bones rub together, leading to inflammation, pain, and stiffness.
Rheumatoid Arthritis: A chronic, immunodeficiency disorder in which the immune system mistakenly attacks the body's tissues, including the joints in the hands. It can lead to painful swelling that results in bone erosion and joint deformity.
Low Bone Density: Also called osteopenia. Low bone density can lead to osteoporosis, which causes fractures, pain, and a stooped appearance. It is important to make the changes necessary to improve bone density if you are diagnosed with osteopenia.
But here's the exciting news….

You Have More Control Over Your Bone Health
Than You Think!
… Imagine there was a proven, all-natural system that ensures strong and resilient bones for a lifetime.
…. Imagine that you could easily protect yourself from developing weak and brittle bones, and debilitating bone diseases.
… Imagine being able to stay physically active until your golden years and beyond, without the risk of bone fractures and breaks.
Good news! There are simple steps you can take right now that will naturally strengthen your bones in just two short weeks.
Our expert team spent thousands of hours researching the most current scientific and medical studies on bone health, diseases, and the best proven treatments.
Next, we compiled the most effective and clinically proven bone strengthening strategies into one jam-packed program.
We're thrilled to introduce….
The "14-Day Bone Strengthening Quick Start Program"
Finally, there's a scientifically-validated way to naturally strengthen and protect your bones without any risk of harmful side effects.
In this breakthrough bundle, you'll learn effective tips, strategies, and techniques that lead to extraordinary bone health.
And not just for a few days or weeks.
By following this revolutionary system, you'll enjoy stronger bones for a lifetime.
The best part? You won't have to wait months to notice results.
You'll start building stronger bones in as little as 14 days.
How Much Are Healthy, Strong Bones Worth To You?
Hundreds of dollars? Thousands?
Hold on to your hat……
For a limited-time only, you can receive the entire 14-Day Bone Strengthening Quick Start Program for the insanely low cost of only….
The regular price for this incredible program is $57…
But for a limited-time only, we've decided to drastically lower the cost so everybody can afford to protect their bone health.
Take Advantage of This Rare Offer.

(Regular Retail Price $57)
Special Discounted Price
(TODAY'S PRICE) = $19.95
Get INSTANT ONLINE ACCESS to the 14-Day Bone Strengthening Quick Start Program. You get lifetime access to everything 24/7/365, on any computer or mobile device.
For the ridiculously low price of less than $20, you'll receive….
Our Research-Based eBook, "Bone Health Handbook: How to Preserve Bone Health as You Age."
In this comprehensive eBook, we'll share the latest research on bone health, including….
The Basics of Bone Health
How Aging Affects Bone Growth
How to Keep an Eye on Your Bone Health
7 Ways to Strengthen Bones Naturally
5 Things to Avoid for Healthy Bones
Foods to Avoid for better Bone Health
Best Foods for Maintaining Strong Bones
And much more!
You'll also receive in the amazing 14-Day Bone Strengthening Quick Start Program:
Our Delicious Cookbook, "Cooking for Stronger Bones: 25 Delicious Bone Strengthening Recipes"
Our team of nutritionists and professional chefs created 25 delicious recipes with natural ingredients that promote strong bones.
These step-by-step recipes will have you cooking like a master chef in minutes, even if you're not a whiz in the kitchen.
Here's a "sneak peek" of the mouth-watering meals in this bone strengthening cookbook:
You'll also receive at no extra charge:
Cooking for Stronger Bones 14-Day Meal Plan provides you with a daily menu plan to make incorporating these dishes into your life a simple process.

Cooking for Stronger Bones Shopping List makes shopping for every ingredient easy and stress-free.
To Ensure Your Bones Always Remain Strong,
Healthy, and Resilient…

You Also Need to Get Up and Get Moving!
Recent studies show that a sedentary lifestyle is one of the leading factors for weakening bones.
If you sit behind a desk for hours each day, and then become a couch potato in front of the TV at night…
You're increasing your risk for developing osteoporosis and other bone diseases.
So you'll also receive in this incredible bone strengthening bundle:
"10 Easy Movements For Stronger Bones"
These powerful bone-strengthening movements were strategically chosen by renowned fitness and health expert, Rick Kaselj.
You'll find them easy to perform, even if you've never exercised before in your life.
Rick and his certified fitness assistant will be guiding you during these virtual training sessions, so there's absolutely no risk of injury.
They'll personally show you how to properly perform each movement, including the exact number of reps, along with proper form and intensity.
Unlike the competitive nature of gym training floors, there's no pressure to perform at a certain speed. You're free to progress at the rate that feels most comfortable to you.
And to ensure you have even more support along the way, you'll also receive:
Instructional Video: You'll never feel alone while following these simple, yet powerful, movements. And you'll always feel completely confident that you're performing them correctly, while remaining highly motivated.

Follow Along Video: In this helpful follow along video, you'll perform each of the exercises along with Rick's expert assistant. Rick will be there to personally count out the reps and time, and provide motivation to keep you on track.

Convenient Manual: Refer to this convenient Manual to see the exact start and end positions for each exercise, how to avoid common mistakes, and much more.
Receive Instant Access To The Complete "14-Day Bone Strengthening Quick Start Program" Including:
Our research-based eBook: "Bone Health Handbook: How to Preserve Bone Health as You Age."

Our delicious cookbook that's jam-packed with easy to follow recipes: "Cooking for Stronger Bones: 25 Delicious Bone Strengthening Recipes"

Cooking for Stronger Bones 14-Day Meal Plan
Cooking for Stronger Bones Shopping List
Trainer, Rick Kaselj's guided exercise program: "10 Easy Movements For Stronger Bones"
Instructional and Follow Along Videos
Convenient Manual
Try the "14-Day Bone Strengthening Quick Start Program"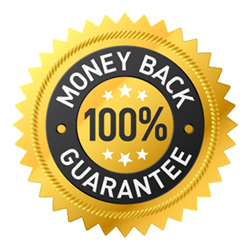 This program comes with a 60-day, no-hassles, no-questions-asked, 100% money-back guarantee. Take the next 60 days to test drive this whole program to MAKE SURE you are getting the results you want!
If you're not getting the results you want, or you're not completely ecstatic, or you just decide to change your mind...
...all you have to do is contact my team anytime within 60 days of the date of your purchase by sending us an email at [email protected]. You can also reach our support team by calling 1-888-291-2430 (toll free in the USA and Canada), or sending an SMS to 1-888-229-4992, and we will immediately issue you a full refund.
Don't Live With Regrets!
TODAY ONLY!
Get the Complete "14-Day Bone Strengthening Quick Start Program" For The Rock Bottom Price Of Only $19.95
[regular price of $57]

(Regular Retail Price $57)
Special Discounted Price
(TODAY'S PRICE) = $19.95
Get INSTANT ONLINE ACCESS to the 14-Day Bone Strengthening Quick Start Program. You get lifetime access to everything 24/7/365, on any computer or mobile device.