Enjoy the Tastes of Christmas!
Receive 25 Classic Holiday Recipes & 25 Delicious
Christmas Cookie Recipes … All for FREE!
Ready to inject some flavor into this year's Christmas celebration? We have not one, but two FREE Christmas cookbooks for you!
First, there's EFI's Christmas Cookbook, which is filled with 25 great-tasting, yet easy-to-make recipes. There are recipes for main courses, desserts, sides and snacks… and even drinks. All the recipes are holiday themed, so not only will they fill your stomach, they will also help you get into the spirit of the season.
Next, we are offering for FREE our Christmas Cookie Cookbook. That's two great cookbooks for no charge. This cookbook contains 25 cookie recipes ranging from Caramel Shortbread, to Christmas Florentines, to Carrot Cake Snowballs, to Pumpkin Chocolate Chip Cookies and much, much more.
And here's maybe the best news of all – all these delicious recipes are also good for you! The recipes feature ingredients that help reduce inflammation in the body. Inflammation is very bad for your health. It can cause the signs associated with aging – like wrinkles and dry, sagging skin – and prolonged inflammation can even lead to serious diseases like cancer and diabetes.
Here's a great example of how these recipes can benefit your health. We've included a recipe for ginger and turmeric cookies. Both of these ingredients, which taste great together, have anti-inflammatory effects, helping you to reduce joint pain, as well as muscle pain and soreness!
To receive our two free Christmas cookbooks, simply click on the button below.
Just tell us where to send it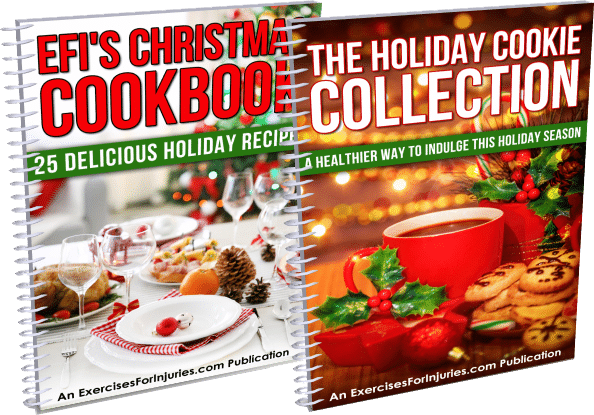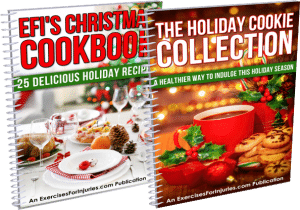 We value your privacy and would never spam you