Free Cookbook: 10 Egg-Cellent Easter Recipes!
10 Easter Recipes That Are Fast, Easy, Fun, Delicious, And Healthy Too!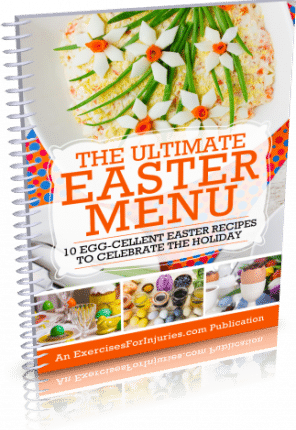 Wanna impress your family and friends this Easter? Check out these 10 YUMMY Easter Recipes that'll make you look like a superstar chef this year...
C'mon... how good do these sound?
Rose Brownies
Chocolate Coconut Butter Cookies
Lemon Cake
Coconut Buttermilk Grilled Chicken
Fried Cod With Creamy Hot Mustard Sauce
And more!
Get this free cookbook with 10 great recipes for you and your family to enjoy this Easter!
Download The Free Cookbook
Download The Ultimate Easter Menu Cookbook by clicking the button below, and let's get cookin'!
Just tell me where to send it!

We value your privacy and would never spam you