ATTENTION: Men & Women Who Wants To Be Healthy and Sexy Forever The Natural Way Through Simple Food Hacks
Revealed:

Nature's Secret Remedies to HEAL,

RELIEVE

and Prevent Sore Joints, Tight Muscles and Chronic Inflammation While

Stripping Off Fat

in 7 Days

!
Discover How Common Delicious Foods Can Beat Serious Diseases While Slimming Down Your Waistline Naturally In The Comfort Of Your Own Home
No gimmicks, no lies -- just science-backed health hacks!
By Rick Kaselj - Injury Expert
Have you tried all kinds of exercises and therapies but still no relief in your joint or tissue pain?
Do you have a medicine cabinet of pills and supplements which have had no effect on your joint pain and muscle tightness?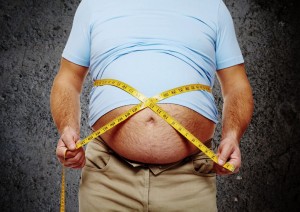 Maybe you've tried diets before and found that any weight that you lost quickly came back?
There are dozens of crazy joint pain relief claims in the market that claim to offer quick fixes. Desperation can lure us to try everything, but we both know that these schemes don't effectively work.
It can be discouraging – until now.
Save your hard-earned money, but more importantly, save yourself from the emotional pain when these gimmicks fail.
Jump-start to a plan that makes sense.
It's time for a new pain-relief mantra: Eat more right foods to relieve pain & weigh less.
Recent scientific studies show that INFLAMMATION stops the body from healing and keeps extra inches on your waistline. This is the same inflammation that causes pain and discomfort in knees, elbows, shoulders and other joints. Instead of melting away fat, your body is busy fighting inflammation.
Today, we have unleashed the secret:
We have Harnessed The Power of Nature to create a food checklist that is GUARANTEED to reduce inflammation in your body and help you lose weight!
Keep reading this letter and you'll discover Nature's Secret Remedies for Healing & Fat-Burning. The best part is, it just takes one week to feel better, look sexier and enjoy a healthier life!
When you start focusing on the right foods you will start feeling and seeing...
Boost your body's natural "fat burning hormones" and shrink your stomach
Increase alpha-linolenic acids and other natural healing agents in your body
Fight off and repair tissue damage caused by inflammation
Maximize your body's probiotics levels to reduce gut inflammation
Satisfy your sweet tooth and put you on the road to a slimmer, healthier you!
In this one amazing book, you'll find a food checklist that will change your grocery shopping list forever! Instead of gulping down supplements to counteract a bad diet or drugs to relieve pain, you'll be eating DELICIOUS foods rich in vitamins and minerals. Even better, these foods actually trigger the healing processes in the body – it's all natural medicine!
Losing Weight is Easier than You Think
Follow this food selection guide and you will start losing weight in just 7 days – and keep losing weight till you find the perfect you!
As these foods reduce your calorie intake and increase fat-burning in your body, they will also dramatically BOOST your energy levels. You will find yourself more efficient and effective as you go through the day. And with the natural stimulation of your dopamine receptors, you'll be smiling a whole lot more!
Improve your Healing Powers and Shed Pounds Naturally!
I have put together the most powerful list of foods that you can find which will:
Reduce inflammation, providing relief from pain and distress in sore joints
Increased lycopene, which zeroes in on inflammation in the lungs so you can breath deeper and easier
Control of your body's sugar levels, to help you prevent Diabetes Type 2
Higher levels of isoflavones so you can live longer with a healthy heart and without the bone problems of osteoporosis
Dramatic reduction in starch levels, so you can enjoy rapid and healthy weight loss
Boost energy levels and satisfy your hunger with the natural delicious sweets without gaining weight!
If you follow my grocery list of amazing foods, you'll enjoy a more energetic, leaner and younger you with increased natural healing power of the body and less risk of cancer, heart disease, diabetes and other degenerative diseases.
After years of research and testing…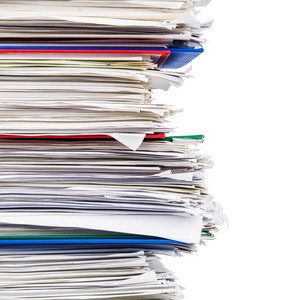 The food checklist that you will find below is a breakthrough formula using the best available data on how the body works – the natural processes of healing and losing weight. This scientific approach ensures that you will always be using your body's natural medicine to heal itself and shed pounds.
Foods high in sugar and saturated fat spur inflammation. While your body's immune system naturally responds to germs, cuts and other mishaps, over-activity of the immune system leads to joint pain, damage to blood vessels and "the blahs." When it's really out of control, you'll have rheumatoid arthritis – and be a major candidate for heart disease, diabetes, cancer and obesity.
Of course, while your body is busy fighting inflammation, there is one thing it is NOT doing: burning off your fats!
READ ON to learn the secrets of foods that will help you turn back the hands of time and restore your natural vitality and slimmer body!
And please read to the end of the page so you can find the special surprise offer on how you can get my secret checklist of foods at a special value!
Here's the Inside Scoop on the Secret List of Amazing Foods That Will Change Your Life
How important is it to you to lose weight and heal?
Who do you want to see in the mirror tomorrow morning?
A face grimacing from joint pain, back pain and slow healing?
A body that features love handles and unsightly bulges?
An energy-less person dreading the day?
A slimmer, more youthful you!
A smile on your face and a bounce in your step!
An inner peace that you are in control of your body's destiny!
Let Me Show You How You Can Achieve It in Just 7 Days!
Here is my secret food checklist that has taken me years to put together that has helped me heal my joints, relieve muscle tension, extinguish chronic inflammation and help me lose fat and weight...
Announcing Your Complete "Best Foods That Rapidly Slim & Heal In 7 Days" Food Checklist…
Component #1 - Best Foods that Rapidly Slim & Heal in 7 Days
($37 Value)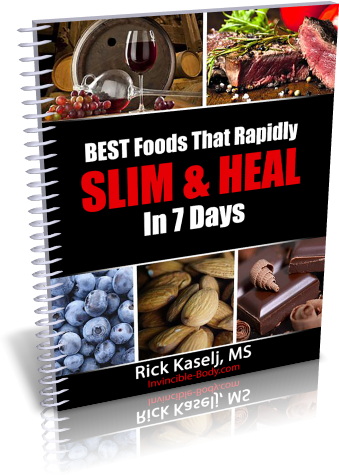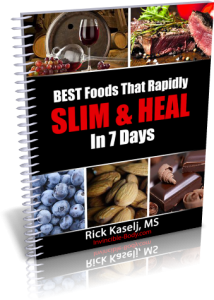 Eating the right foods is the key to feel healthier and look sexier. But there are more than a dozen of foods that can help you get slim and stay slim while ending your muscle and joint pain. Getting lean doesn't happen overnight, but there are certain healthy foods you can eat — and eat a lot of them — to help your body burn fat, while feeling full and getting nourishment. Some of these foods will even help eliminate toxins from the body, reduce swelling of the joints, and even relieve some muscle and joint pain. Within this manual, you will take away:
Food selection guide to identify which vegetables, roots, berries, fruits, and herbs to add to your regular diet that will help the body burn fat naturally
Checklist of foods that will alleviate sore joints, fix tight muscles and reduce chronic inflammation
Ideas on how to slip in these healthy foods into your regular diet
Component #2 - Best Fruits for Slimming and Healing
($37 Value)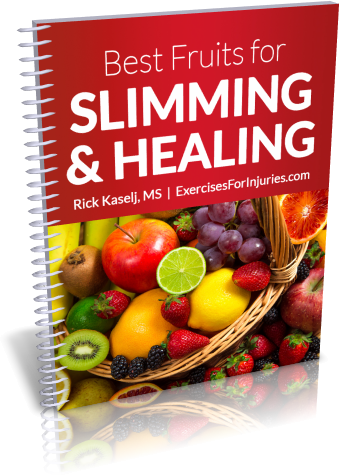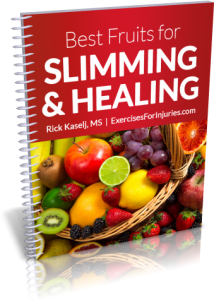 There are certain weight loss programs out there that will tell you to eliminate fruits, or eat as little amounts as possible. Don't start thinking fruits are bad for you — because they are absolutely not! Fruit contains natural sweeteners, which are okay in moderation, and can crush a sweet tooth in no time. Aside from that, eating specific fruit variety helps to facilitate the healing process by delivering the essential compounds for a speedy recovery. From this manual, you will get:
Compilation of best fruits that you should incorporate in your daily food plan
List of 15 essential fruits along with their benefits and nutritional value
Concept on how much fruits you should consume in order to strip off fat and end chronic diseases
Component #3 - Best Berries for Slimming and Healing
($37 Value)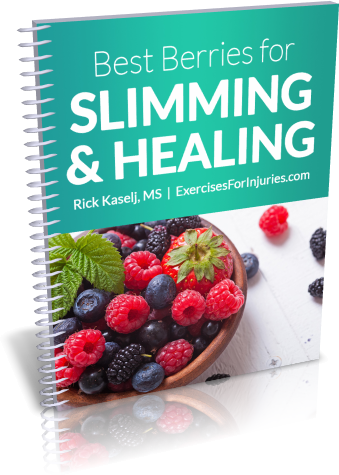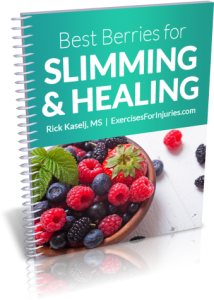 Although they are a part of the fruit family, berries stand alone because of their mega health benefits. Their rich color reflect their richness in vitamins and antioxidants. Eating berries will not only help the body rid itself of toxins, but they can also help blast fat, and reduce swelling in the joints. From this manual, you'll find:
Secret list of berries to eat that will offer the body maximum benefits
Listing of 18 best berries that will reduce joint swelling, aid muscle aches and burn fats
Understanding how a variety of berries can help you slim down and ease your body pain
Component #4 - Best Herbs for Slimming and Healing
($37 Value)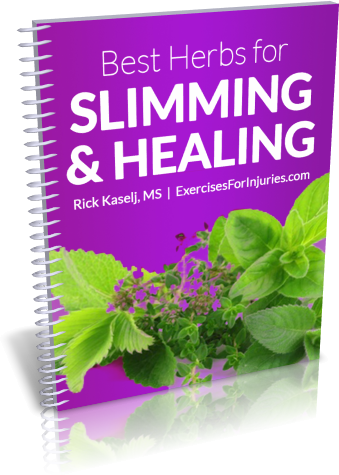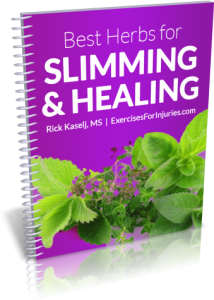 Herbs have been used for medicinal purposes for many years. Herbs have natural healing properties that will aid the body in many different things, while offering flavor and aromatics to your food. It truly is a win-win! There are several herbs out there that can offer benefits to the body and this manual will explain some of the best ones for you. On this manual, you will acquire:
Checklist of 17 herbs that are best for losing excess pounds and getting rid of diseases
Secret list of herbs that you never thought could help you get sexier and healthier
Different ways to ingest herbs that can heal the body and soothe aches and pains
Component #5 - Best Spices for Slimming and Healing
($37 Value)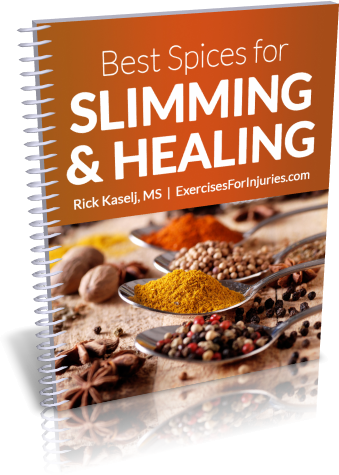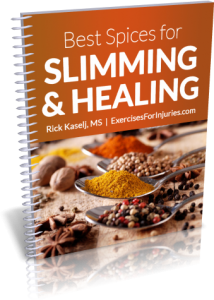 Did you know there are several benefits of ingesting spices, aside from just their phenomenal flavor? Yes! Incorporating the right spices into your daily food consumption does not only add some extra kick into your food. There are many spices that can help slim and trim the body, all while returning nutrients and preventing illnesses. This manual will provide you with:
Grocery list of 14 best spices that have immense healing and dieting powers
Spice selection guide to know which spices aid in proper weight management and provide healing wonders
Concept on how to add flavor to foods and give back to the body, simultaneously
Component #6 - Best Roots for Slimming and Healing
($37 Value)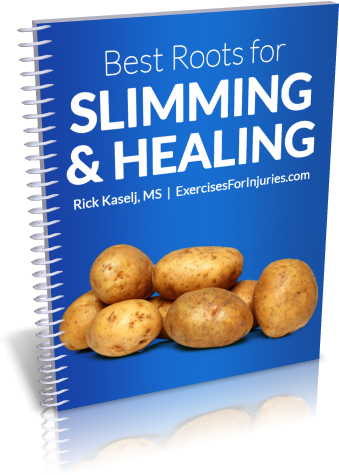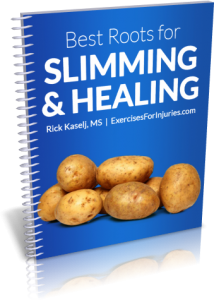 Many people tend to forget about roots as a part of their healthy food intake. But the truth is, roots can offer great flavors while benefiting the body in natural ways too. Roots have astonishing properties which can heal and treat most human ailments and diseases without the harmful side effects. With this manual, you will be given:
Secret checklist of 14 best roots that offer great flavor and health benefits
Listing of roots that you need to gobble up to best reward yourself, inside and out
Idea which roots can help you shape up and shed inches while providing natural cure to illnesses
Component #7 - Best Vegetables for Slimming and Healing
($37 Value)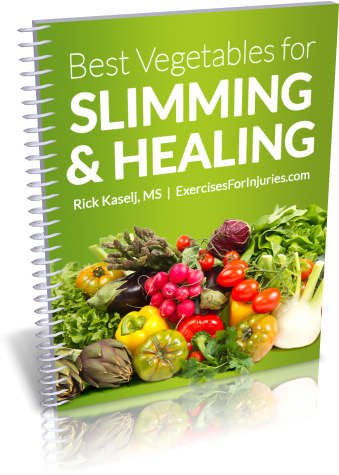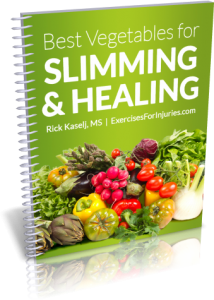 Vegetables are almost always associated with healthy living, and there's good reason for it! There is a wide array of vegetables that will not only offer your body plenty of vitamins and nutrients, but will also help you get slim and feel healthy. In the manual, you will obtain:
Catalog of 15 best vegetables that will offer the body the most benefits
Grocery list of vegetables that you must add to your shopping carts
Insight on what vegetables can help you rapidly cure your body pain and shed off pounds
Component #8 - Lifetime Updates
(Priceless)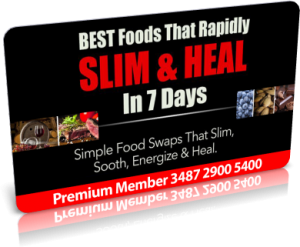 When an author releases another edition of the book you purchased, does he send it to you for free or ask for more money?
I hear you. YES, more money.
But I don't. I will send you the updates for FREE.
Just like how "Best Foods that Rapidly Slim & Heal in 7 Days" was created, I keep on reading, researching and seeing what foods that I need to add to my grocery list in order to feel and look better.
As I put those foods into my personal list, I will make sure that I will create a list for you as well. When that updated list is done, I will definitely send you a copy for FREE.
Plus, if I make changes, updates or additions to the food list of the 7 manuals, you will get them AT NO COST as well.
How does that sound?
All you gotta do is get your copy of The Best Foods that Rapidly Slim & Heal in 7 Days.
Component #9 - Best Flowers for Slimming and Healing
($37 Value)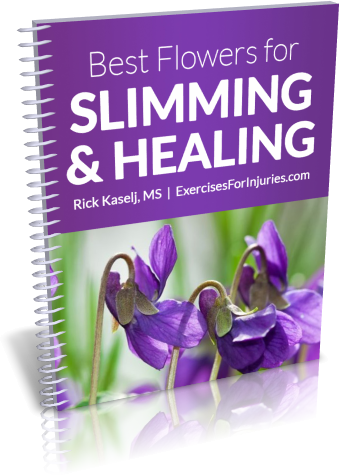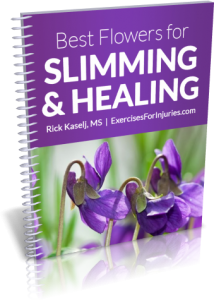 Are you fed up with feeling that extra slab that just doesn't seem to go away? Incorporating these flowers along with learning to utilize a few simple tricks can make reaching your target weight much more manageable and boost the healing process of your body. However, there are plenty of flowers and finding the best one needs thorough analysis. Worry no more because this manual is all you need. Through this manual, you will get:
Secret list of flowers that contain a wealth of healing compounds with measurable effects on the body and mind
Checklist of 14 best flowers that have awesome healing properties to greatly improve physical ailments as well as melt off fats
A better understanding on how to adopt these best flowers to get in shape with lasting effect
Component #10 - Best Nuts and Seeds for Slimming and Healing
($37 Value)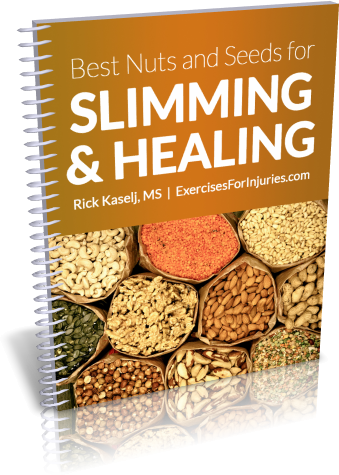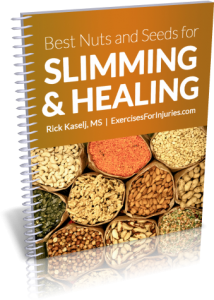 Nuts and seeds are definitely one of the primary ingredients of a healthy diet. They are nutritional powerhouses, packed with protein, fiber, key vitamins and minerals. As a matter of fact, studies show that nut eaters are more likely to lose weight and keep it off. Nuts and seeds can deliver plenty of valuable nutrition. These can be your quick and filling snack. In this manual, you will:
Find a selection guide of the best nuts and seeds to support the natural healing and fat melting processes in your body
Discover a secret list of 10 seeds and nuts that will offer various health benefits
Learn how eating nuts and seeds can boost your wellbeing
Component #11 - Best Fish and Seafood for Slimming and Healing
($37 Value)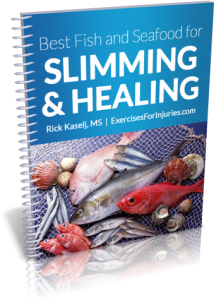 Did you know that including more fish in your diet may make it easier to lose weight? In 2007, a study published in International Journal of Obesity found that eating three 5.3-ounce servings of fish per week for four weeks resulted in approximately 2.2 pounds more weight loss. There's no need to feel deprived and hungry when watching your weight. With the help of these seafoods, you can watch your waistline without feeling unsatisfied. This list of seafood can do wonders for your healing and losing weight goals. This manual will give you:
A list of 10 safe seafood and fish that is essential to incorporate in your diet
A grocery guide checklist of the best fish and seafood to promote faster healing and shrinking of belly fat
Understanding the appropriate consumption of seafood to keep yourself fit and healthy
Regular Price

$38
Today Only:

$7
All of these for $7 ONLY. But wait, there is more!
When you complete your order today, you'll also get instant access to these Bonuses!
Bonus #1 - Best Foods that Fight Colds
($37 Value)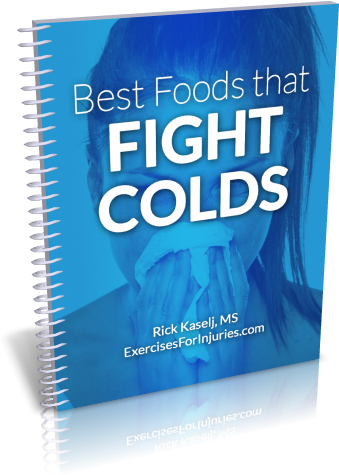 Each year, many people suffer from fighting off the common cold. But instead of loading your body down with over-the-counter medicines, why not get rid of a cold the natural way: through eating healthy foods! There are several different foods you can eat that will give your body the tools to ward of the common cold. Within this manual, you will be provided with:
Grocery list of 7 best foods to "cold proof" your body
Checklist of foods that you need to incorporate in your daily food intake to prevent your next cold
Selection guide of foods that you should load your shopping cart on your next grocery run to get the best defense against colds
Bonus #2 - Best Fall Foods For Slimming & Healing
($37 Value)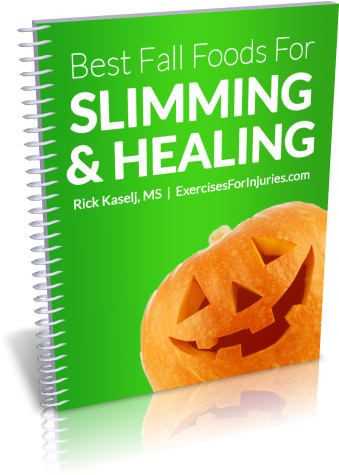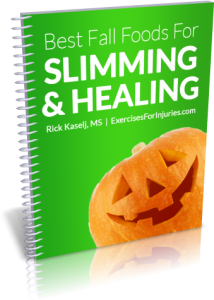 As the fall season approaches, there's a lot of beautiful changes in nature happening. In turn, there are many new offerings from the Earth that you can include in your diet. Welcome fall with hale and hearty foods to kick up your metabolism and rev up the natural healing power of your body. This manual will give you:
Selection of 9 best fall foods that will not only help you in losing weight and treating body soreness but will also satisfy your taste buds
Food checklist to celebrate the fall season with healthy and delicious foods
Idea on what each food can offer the body and ways they can be enjoyed
Bonus #3 - Exercises For Injuries VIP Coaching
(Priceless)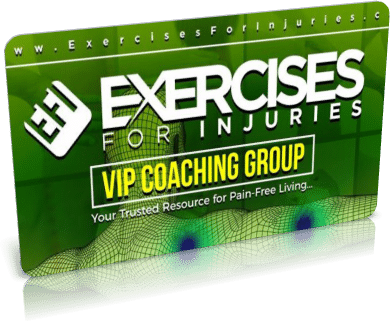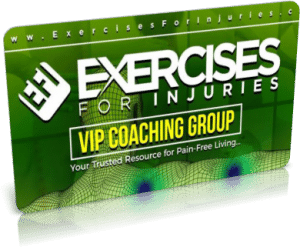 With your purchase of the Best Foods that Rapidly Slim & Heal in 7 Days program, you will get access to Exercises For Injuries VIP Coaching.
This is a community where Rick Kaselj and friends of Exercises for Injuries hang out and are there to answer your questions about the Best Foods that Rapidly Slim & Heal in 7 Days. Looking forward to seeing you in the community. This will be the central place where you can ask questions, talk to others and get advice on your specific situation.
Follow the simple, easy, scientifically proven secrets of "The Best Foods that Rapidly Slim & Heal in 7 Days"
12 foods that significantly improve your body's natural healing processes – reducing the inflammation that leads to pain and blocks the healing process
14 foods that protect the body against cancer, heart disease, diabetes, arthritis, ulcers and inflammatory bowel disease (IBD) and osteoporosis
The best food that boosts fat reduction naturally – and protects against obesity
Select combinations of foods that multiply weight reduction
Natural painkillers that mean no more visits to doctors or the pharmacy
Stimulation of select amino acids that counteract your body's aging process so that you can avoid those unsightly wrinkles
How choosing the right meats will increase your energy - without adding fat
The one fish that can help your skin cells prevent and repair sun damage from UV (ultraviolet rays) so you can enjoy a day in the garden without adding wrinkles (remember the sunscreen!)
Improved sleep and increase restorative powers for your body so you can wake up ready for a new day
Amazing increase in energy: you'll wake up rarin' to go and keep that momentum even as you reduce your calorie counts
Stimulation of the body's hormones that create natural "highs" - a natural way to a happier, more productive you
Dozens more tasty foods that trim down your body, increase your metabolism and energy, and heal your pain!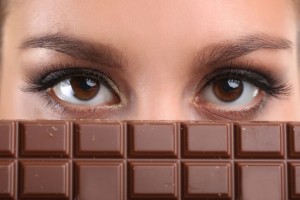 CHOCOLATE is a natural antioxidant that can reduce inflammation pain, hydrate your skin and reverse skin damage – but only if it's the right chocolate!
TIP: Make sure it's 70-75 percent cacao so it has higher levels of antioxidants and lower levels of sugar, which can add weight and age you faster.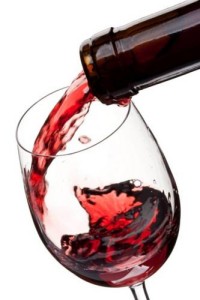 RED WINE has been the subject of many health studies and maybe you've heard: it has great health benefits! Not only do red wine's antioxidants destroy free radicals and combat wrinkles and sun damage, but they also fight arthritis, Alzheimer's, diabetes and heart disease.
TIP: Like most sinfully delicious foods, keep your wine consumption in check – two glasses at dinner should be your maximum intake on any given day.
BONUS: Chocolate and red wine combine as an anti-aging powerhouse!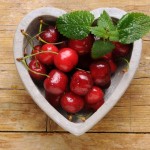 TART CHERRIES have remarkable healing properties and have been shown to reduce inflammation in blood vessels up to 50 percent. It's nature's fastest and most efficient reducer of joint pain! Even better for those of you who work out –and everyone should add exercise to their diet! – Tart cherries boost performance while also reducing the need for pain meds.
TIP: Tart cherries are loaded with anti-inflammatory properties, but sweet cherries are not; in fact, they are higher in sugars and are not part of the weight-loss diet of "The Best Foods that Rapidly Slim & Heal in 7 Days."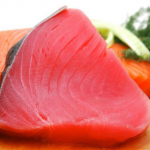 FISH: oily fish like salmon, tuna, mackerel and sardines, can help reduce inflammation. Since you need to eat fish several times a week to get the benefit, some people opt for fish oil supplements.
BUT: If your diet includes high amounts of processed foods and vegetable oil, fish oils can actually increase inflammation!
THE ANSWER: If you want to lose weight and get healthy, skip the processed foods and eat the real thing – fruits, vegetables, whole grains, meats and fish.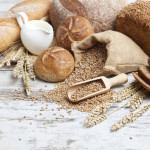 BREAD & GRAINS: White bread, yellow pasta, white rice increase inflammation; whole grains reduce C-reactive protein levels and inflammation.
BUT: Many grocery store items claim they are "Whole Grain" – and they are not.
THE ANSWER: Select foods that list 'whole grain' as the first ingredient, and do not have added sugars.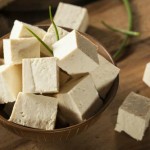 SOY: Soy became popular in America decades ago and it is now a regular part of many people's grocery list.
BUT: Processed soy – in a block or other form – usually has additives and preservatives.
THE ANSWER: Edamame, which is boiled soybeans, is a tasty treat that's fun to eat. Some people also use soymilk instead of cow milk for coffee, tea and cereal.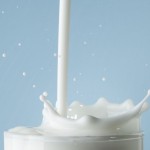 DAIRY: The ads say that calcium and vitamin D added to milk is good for your bone health and helps prevent osteoporosis – and they're right.
BUT: Don't be fooled by its pleasant texture – milk products are often a trigger for inflammation! The culprit is casein, a natural ingredient in dairy.
THE ANSWER: If you must have milk, only buy 2 percent and skim milk or pick up a carton of yogurt. Not everyone has a bad reaction to dairy but if you do, the inflammation it causes is a precursor to arthritis.
"The Best Foods that Rapidly Slim & Heal in 7 Days" has Tips that go beyond a healthy, Weight-loss Diet
This book is designed to help you meet your goals: lose weight, reduce and eliminate pain, spur healing and put some zowie into your energy. But in this one volume, you'll also find:
Hundreds of hours in the laboratory and intensive research conclude:
The foods you eat, and DON'T eat, contribute to your body's healing process and fight disease. Among the diseases you learn to fight with "The Best Foods that Rapidly Slim & Heal in 7 Days":
Obesity
High Blood Pressure
Diabetes
Irritable Bowel Syndrome
Acid Reflux
Digestive Issues
Joint Pain
Back Pain
Arthritis
Heart Disease
Cancer
Alzheimer's
Just Click "
Buy Now

" Below And Instantly Receive Your Discounted Price Of Just

$7

 ... PLUS All The Bonuses
About the Author: For well over the last 24 years, Rick Kaselj has been helping clients around the world to overcome injury and pain. Rick specializes in effective exercises that focus on injury rehabilitation and recovery. He has helped a multitude of clients through one-on-one, in group rehabilitation and with online coaching. Rick has helped people with work injuries, car accidents, sports injuries, and joint injuries.
Rick is also the "go-to" person for health and fitness professionals when it comes to injuries and exercises.
P.S. - This manual will dramatically improve your health. Rick gives you a complete resource guide to the diet that will help you lose weight fast, while promoting your body's natural healing process.
P.P.S. – The $31 OFF incredible discount for The Best Foods that Rapidly Slim & Heal in 7 Days program will run for a limited time only. You have to act fast! Grab your own copy of the program RIGHT NOW!
P.P.P.S. – This program will help you bring back your natural vitality while boosting up the natural fat burning hormones of your body. You will be looking at a slimmer and a healthier you in the mirror each day.
Regular Price

$38
Today Only:

$7
Here's What You Can Experience When
You Start Using The Best Foods that
Rapidly Slim & Heal in 7 Days TODAY...
Drop all the weight you desire in just one week and keep losing weight until you reach your ideal body shape
Protect your body from diseases by increasing the natural healing power of your body
Strip fat without stressing yourself with the food that you don't like
Fuel your metabolism and boost up the healing process of your body
End your diet frustrations and start your journey to a healthier and sexier you in a natural way
And so much MORE!
This system will effectively work for you regardless of your gender, age and current health condition!
You've got nothing to lose and everything to gain.
Remember, this awesome offer is only LIMITED. Start seeing real results RIGHT NOW!
NEVER MISS THIS OPPORTUNITY!
We are waiting for your order.
ACT FAST! Discount Expires In…
Coupon automatically added when you click the BUY NOW button below
Regular Price

$38
Today Only:

$7