Free Cookbook: Delicious & Easy Spring Recipes!
Download Your FREE Spring Inspired Cookbook, "10 Fun Fresh Recipes For Spring"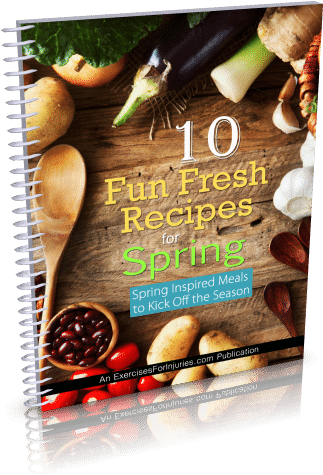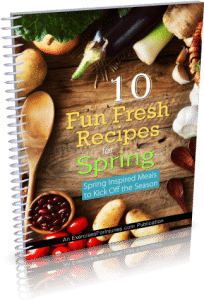 Want to eat healthier foods but don't know how to begin? Spring into smarter eating with these 10 easy, fast, and yummy recipes. You'll learn how to quickly create tasty main dishes, scrumptious snacks, guilt-free desserts, and refreshing drinks – even if you have no prior cooking experience!
In this amazing jam-packed cookbook, you'll learn:
How to prepare real food recipes without any processed ingredients
How to become a whiz in the kitchen and create tasty fuss-free dishes that nourish your entire family
How to whip-up delectable dishes in no-time flat even if you have a busy schedule
How to naturally lose weight through whole foods without dangerous fad diets
These recipes are easy to make, taste great, and benefit your health!
Just tell me where to send it!

We value your privacy and would never spam you