FREE Cookbook: How to Create Scary & Tasty Halloween Dishes!
Take Your Holiday Celebration to the Next Level With These Easy-to-Make, Spooky Recipes!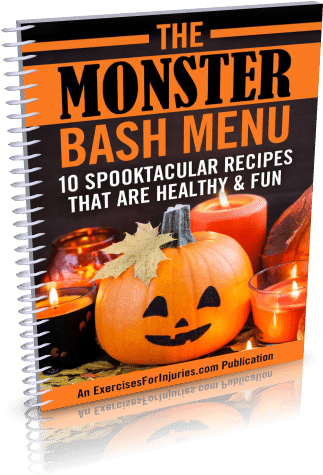 Whether you want to make a simple Halloween snack or create a full Halloween-themed meal, this free cookbook has all the recipes you need. You get 3 "Monster Morsels," 3 "Witch's Brews" and 4 "No Tricks Just Treats" – all recipes are anti-inflammatory.
This free cookbook includes:
Drink Blood Punch or take a bite of Paleo Coconut Zombies
These healthy recipes taste great and help reduce inflammation
Get your family in the Halloween spirit with these easy-to-make dishes
Create a new Halloween tradition by making the recipes with your kids
Get your free cookbook now to help ensure this year's Halloween is the scariest, most fun and best-tasting... EVER!
Download The Monster Bash Menu: 10 Spooktacular Recipes That Are Healthy & Fun now. These recipes are easy to make; they taste great; and they benefit your health!
Just tell me where to send it!

We value your privacy and would never spam you