Free Cookbook: Star-spangled meals for your body...and taste buds
Celebrate Labor Day with 15 revitalizing recipes designed to fight off pain and inflammation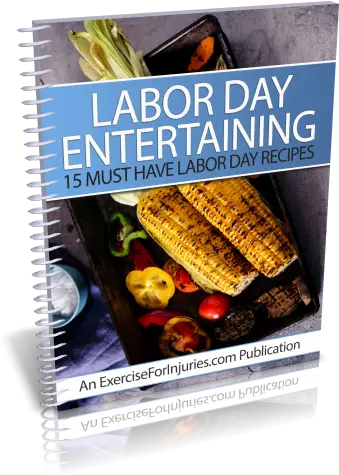 Download our FREE Labor Day Cookbook now and get 15 of our delectable recipes made to reduce inflammation and get your body back into tip-top shape. Each meal is simple and easy to make so you can reward yourself this Labor Day and entertain friends and family with a festive home-cooked meal.
Step-by-step recipes with full-colored images so you can cook up amazing meals for friends and family with minimal hassle
9 perfect party foods including our mouthwatering Grilled Chicken Fajita Foil Packet, Persian Grilled Kebab, Creamy Carrot and Celeriac Salad and Spiced Corn on the Cob
3 refreshing drinks like our Honeydew and Peach Lemonade and Saffron Peach Ice Tea
3 delicious desserts such as our Easy Berry Yogurt Popsicles and Strawberry and Buttercream Coconut Cake
Grab your free cookbook today and really kick back and enjoy this Labor Day.
Download the Labor Day Cookbook by clicking the button below and enjoy wonderfully healthy and tasty meals this September.
Just tell me where to send it!

We value your privacy and would never spam you