FREE Mother's Day Cookbook: 7 Healthy, Anti-Inflammatory Meals for Mom!
Show Mom How Much You Care With These 'Taste Good, Good for You' Recipes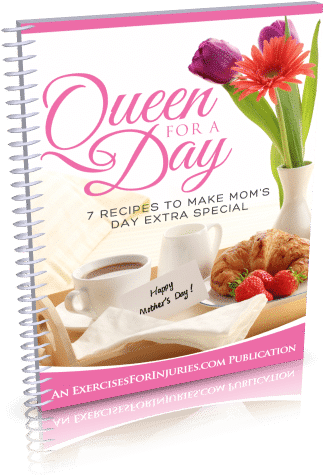 Looking for a healthy, delicious meal to prepare for Mom on Mother's Day? Look no further. Our New Mother's Day Cookbook features seven, easy-to-make recipes that all feature anti-inflammatory foods.
7 healthy recipes that all taste fantastic
Want to surprise Mom with breakfast in bed? There are recipes for that!
There are also recipes for dinner meals ... AND decadent (but healthy) desserts
Remember, all recipes feature anti-inflammatory foods. Inflammation can make you look and feel older. It can also lead to serious illness.
Download our Mother's Day Cookbook now. It contains seven recipes that are easy-to-make, delicious, and good for your health!
Just tell me where to send it!

We value your privacy and would never spam you