Free St. Patrick's Day Cookbook:
17 Delicious Traditional Irish Recipes!
The Best Part: These Recipes Are All Anti-Inflammatory So You'll Feel Great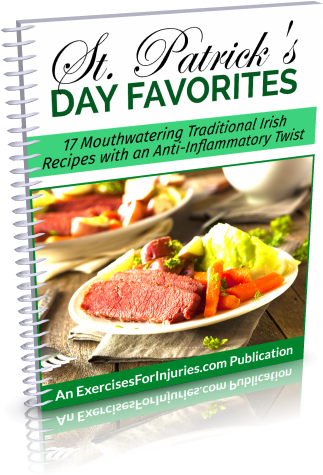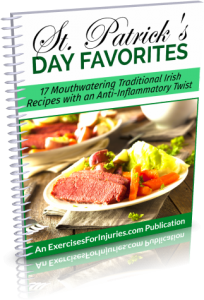 What could be better than celebrating St. Patrick's Day with an authentic home-cooked Irish meal? Well, how about this – creating an Irish meal that contains anti-inflammatory foods so not only will you feel full after eating but you'll also feel great physically!
With this free cookbook, you get:
17 easy-to-make authentic Irish recipes
Recipes for breakfast meals, hearty Irish soups, main dishes & even desserts
Recipes that contain highly effective anti-inflammatory foods
Now you can fight inflammation naturally
Inflammation is a leading cause of serious illness
Inflammation also causes the signs of aging – like wrinkles, aches, pains & more
Get your free cookbook now and have a special St. Patrick's Day this year.
Download St. Patrick's Day Favorites – 17 Mouthwatering Traditional Irish Recipes With an Anti-Inflammatory Twist today. These recipes are easy-to make; they taste great; and they benefit your health!
Just tell me where to send it!

We value your privacy and would never spam you