FREE Cookbook: Refresh Yourself With 20 Healthy Smoothie Recipes!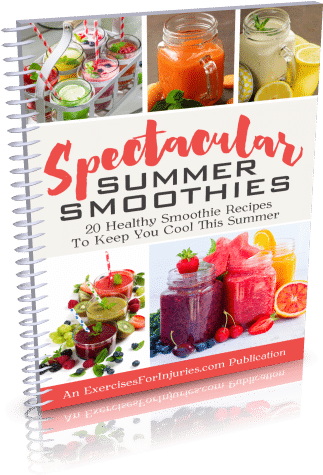 Featuring recipes for anti-inflammatory smoothies, detox smoothies, high protein smoothies, and special healthy dessert smoothies, this cookbook is just what you need to stay cool and refreshed this summer.
12 great-tasting smoothies that help reduce harmful inflammation
4 high protein smoothie recipes to help you build muscle
4 dessert smoothies that you won't believe are good for you
Stay cool while eliminating harmful inflammation with these delicious and nutritious summer smoothies!
Get your free cookbook now to help ensure a cool, healthy summer.
Download Spectacular Summer Smoothies – 20 Healthy Smoothie Recipes to Keep You Cool This Summer now. These recipes are easy-to make, delicious and can greatly benefit your health!
Just tell me where to send it!

We value your privacy and would never spam you