If you're dealing with chronic inflammation, this book can change your life,
and it's my gift to you…
How to Get Your Hands on 150 Delicious,
Healthy Living, Anti-Inflammatory Recipes for
Any Occasion…for Almost Free
We say "almost" because we need you to cover the shipping and handling of the cookbook…
The Fun Way to Lose Weight – No more bland, healthy meals that you have to force down…this book is packed with 150 carefully-crafted recipes for all occasions, that reduce pain and fight fat
Taste First, Anti-Inflammation Second – Our team of nutritionists and recipe writers spent dozens of hours of trial and error to create healthy recipes that taste great
Special Bonus for the First 100 Customers – Get a 14-day free trial into our LLW club and get direct access to me and my team of health, food, and fitness experts (plus so much more…)
Dear friend,
Do you ever find yourself chugging coffee or soda in the afternoon because you're so tired that you can't concentrate?
Or maybe, right after eating, you have an urge to crawl into bed and take a nap?
Have you ever felt so bloated that you thought you might float away?
Or maybe you've tried to lose weight again and again, only to be stuck in that vicious yo-yo cycle?
If you answered yes to any of these questions, there's a pretty good chance you suffer from chronic inflammation, especially if you have any of the following risk factors:
Which of These Risk Factors
Apply to You?
Overweight or obese
Sedentary (lack of exercise)
Autoimmune diseases like rheumatoid arthritis and lupus
Age (risk for chronic inflammation increases as you get older)
Poor diet
Smoking
Periodontal disease
Sleep disorders
Chronic stress
And, if left unchecked, chronic inflammation can lead to a whole host of problems you don't want to deal with.
Problems like cancer…
…heart disease…
…stroke…
…Alzheimer's…
…diabetes…
…arthritis…
…IBS…
…allergies…
…and more.
But it's not just the big health risks that can change your life, it's the little things that really hurt (and not just physically, but emotionally).
Things like having to ask for help to get something out of the cabinet because your shoulders are searing in pain…
…things you cannot do like running around the house and chasing the kids or grandkids because of the jolt of pain you feel in your knees as your feet hit the ground…
…or maybe having to ask for help to tie your shoes because you just can't do it.
It's not just the physical pain…but the feeling of losing your independence that really hurts…
…and it WILL get worse if you don't do something about it.
But what can you do about it?
The so-called 'easiest' solution is also one of the most difficult…
Why Fighting Chronic-Inflammation is Both
Difficult and Easy
Here's the deal…
…you can fight chronic inflammation with incredible ease, and you can do it 3-6 times a day, without changing anything you would normally do (well, almost…more on that in a minute).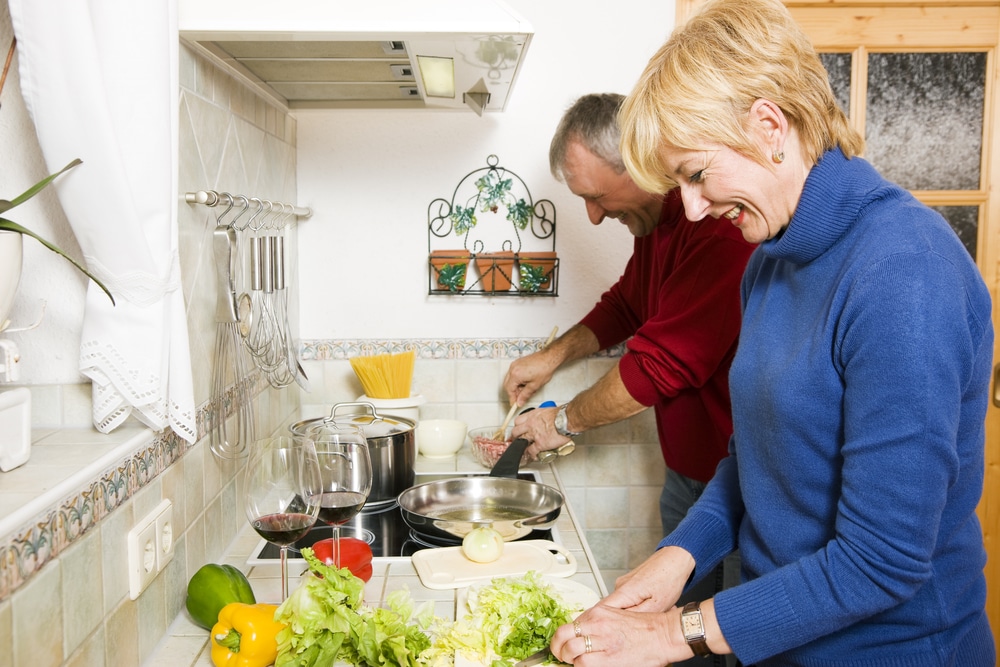 So, what's this secret sauce?
Changing what you eat.
I know, I know, you've heard it all before.
You've probably even tried some of the Styrofoam tasting recipes that fight chronic inflammation…
…and you'd probably rather deal with the risk than eat that crap for the rest of your life, and I don't blame you one bit!
I wanted a solution to this problem, but I couldn't find it anywhere.
And, as a professional specializing in helping people recover from injuries, I wanted to give people a way to eat great meals that also fight inflammation.
I know a lot of people need relief from the pain of chronic inflammation…the pain of weight gain…and I wanted to DO something about it.
So, I hired a team of nutritionists and recipe writers, and I gave them three goals:
The recipes must be delicious
The recipes must fight chronic inflammation
The recipes must make it easy to maintain a healthy weight (and this includes losing weight to get to that healthy weight!)
I can't lie…I got some crazy looks when I demanded they meet all three of these goals!
"Taste great, be healthy, AND help people lose weight?
Phhhhh! That can't be done!"
But they were up for the challenge…and boy did they come through.
150 delicious recipes for all occasions, from in-and-out-of-the-kitchen recipes to recipes for gourmet chefs who want a 3 Star Michelin dining experience at home.
These delicious delicacies include:
Paleo Egg Rolls
Salmon and Cucumber Tarts
Gluten-Free Zucchini Pizza
Curried Grilled Chicken with Roasted Peppers
Carrot, Orange, and Maple Syrup Flapjacks
Plus so much more…
And it's my gift to you (just cover the shipping and handling)
I understand I am being charged NOTHING for the cost of the book;
however, I will be charged for the cost of shipping & handling ($17 for US orders; $21 for International orders).
Oh, I just realized how rude I've been…please allow me to introduce myself!
Why I Wanted to
Create a Cookbook that
Focuses on Losing Weight
Great Taste, and Anti-Inflammation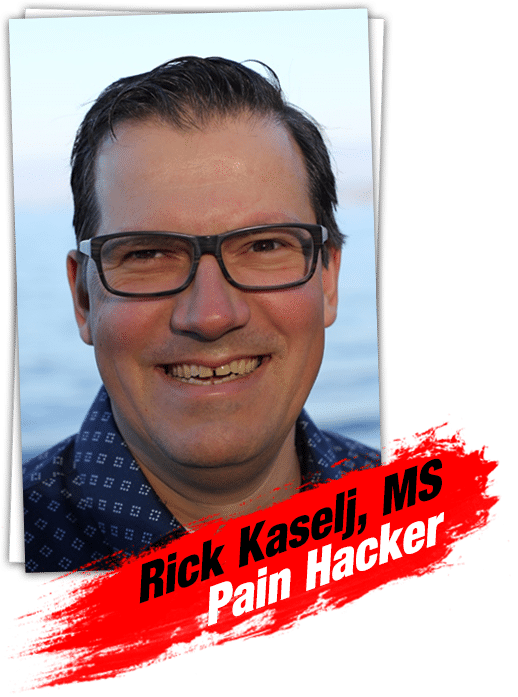 My name is Rick Kaselj, and I've dedicated my life to helping others enjoy pain-free, healthy, and satisfying lives.
I have always been a fitness/exercise enthusiast, and starting in 1994, I turned this passion into my career. I have a Master's Degree in Exercise Science and 25+ years of experience with helping individuals overcome their joint pain and injuries.
I work as an exercise-injury and joint-pain expert. My focus is finding all-natural strategies for rehabilitation, while traveling as an international presenter to share these recovery exercises.
I have published numerous articles for newspapers/magazines and written leading exercise manuals. I have given over 315 presentations to more than 6,000 health/fitness professionals across Canada and the United States.
Throughout my career, I have met countless individuals who struggled with chronic joint pain and muscle stiffness. I would listen to these people during our 1-on-1 sessions, and their stories broke my heart.
I've always wanted to help somehow, and I knew what the solution was…
…eating better.
So I went out on the hunt for anti-inflammation recipes…and I couldn't find ANYTHING.
Well, I take that back…
I COULD find recipes, but they were TERRIBLE.
And if there's one thing I've learned, it's that people are not going to eat bland foods for long…
…and they darn sure aren't going to make it a lifelong habit!
So I had a challenge, but I needed a solution.
You see, I specialize in exercise, but am not a nutritionist, so I needed to find some experts.
I went out and hired a team of nutritionists and recipe writers to take me behind the curtain and craft recipes that taste great, promote healthy weight management (and weight loss), and can reduce the pain of inflammation.
We put a healthy spin on some old favorites and created some brand new recipes from scratch that you'll love.
Whether you're a rookie in the kitchen or have years of experience, you can find something just right for you.
Recipes Like
Slow Cooker Cuban Chicken
Quinoa Kale Veggie Burgers
Ratatouille with Goat Cheese and Bacon
Pomegranate Ice Cream
Iced Pumpkin Spice Latte
And many more…
Won't you try yours today?
I understand I am being charged NOTHING for the cost of the book;
however, I will be charged for the cost of shipping & handling ($17 for US orders; $21 for International orders).
The book is packed full of delicious recipes for all occasions, including:
Breakfasts
Entrees
Snacks
Sides
Soups
Desserts
Drinks
You get healthy recipes that taste great…
…you get recipes that range from quick-and-easy, gourmet, and everything in between…
…you get recipes that reduce the pain caused by inflammation from food…
…you get recipes that promote improved digestion and reduce the signs of aging…
…plus much, much more.
The Home Cook's Guide to Healthy Eating also helps you:
Increase your sustainable energy (without sugar spikes or crashes)
Prevent chronic diseases from forming due to inflammation
Improve your body's natural healing processes
Counteract or even reverse the aging process
Give you the freedom to enjoy meals without silly restrictions
Stimulate your body's hormones for the feel-good "highs"
Give you the best sleep of your life
| | | |
| --- | --- | --- |
| | Here's What to Do Right Now | |
You know and I know that diet and proper nutrition is the best – not to mention the most natural – way to fight chronic inflammation.
And, up until now, you may have known, but not taken action because you couldn't find healthy recipes that taste great.
That's all changed today.
I can lead a horse to water, but I can't force it to drink…just like I can take away all the risk from you getting this book, but I can't make you use the recipes.
I've done my part, and now it's time to do yours.
Just remember…
…the time is going to go by, whether you decide to do nothing or whether you decide to take action and change your life today.
What will your life be like in a year if you do NOTHING?
How do you think that chronic inflammation will feel?
How do you think you'll be doing with proper weight management?
Will you be living the life you want to live, or scraping by on the limits of inflammation?
Now, if you're honest with yourself…is that really where you want to be in a year?
Probably not.
The good news?
It doesn't have to be, because you can take action RIGHT NOW.
Remember…
You OWE it to yourself to take action right now.
Doing something so small can pay off in spades later.
And don't think you have to make a complete change in lifestyle.
No…just try 1 or 2 recipes a week to get started.
Because you know what?
You'll FEEL the difference and then you'll be excited to try more and more recipes.
So click the button, right now, while this is on your mind.
You'll be so glad you did.
I understand I am being charged NOTHING for the cost of the book;
however, I will be charged for the cost of shipping & handling ($17 for US orders; $21 for International orders).
Order Now to Receive a
14-Day FREE Unlimited Access to the
Lifelong Wellness Academy Program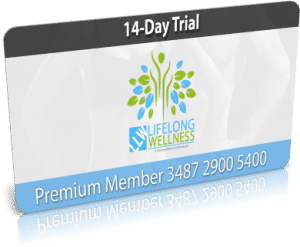 If you order today, you will receive a FREE 14-Day All Access Trial to the Lifelong Wellness Academy (LLW). This small monthly investment of just $47.31 is stuffed with important information where you could find everything you needed to create vibrant health for yourself... finally sculpt the body you've always wanted... reduce and eliminate chronic pains... heal injuries... lose weight... strengthen your body... build endurance... increase mobility... feel better and more energetic every single day, and maintain all of these for the rest of your life.
What do you get in Lifelong Wellness Academy?
Full access to our VIP Group, where you can get free coaching from our team and our health, fitness, and wellness experts. In the group, you also get access to lots of different content, videos, workouts, workshops, trainings, lectures, and more.
Complete workouts and video exercise programs (new ones every month)
A complete, 12-month, healthy AND delicious eating strategy with recipes, meal plans, and shopping lists
5-minute health and fitness tips and mini-workouts
5-minute mindfulness sessions and hacks to settle your mind, relax your body, and increase your energy
New Health Bundle Quick Start Programs every month that help you address specific health issues and conditions, like sleep improvement, adrenal health, blood pressure, etc.
New Special Reports every month — these are research-based health, fitness and wellness guides
Holiday Cookbooks with fun, festive recipes that are healthy and delicious (you get one or several almost every month)
And so much more!
Best part of all... It's FREE for you to try for two whole weeks.
What happens if you decide you'd rather not continue before or after your 14-day trial period?
It's easy. Just contact our Customer Support team anytime by sending an email to [email protected], or calling 1-888-291-2430 (toll free in the USA and Canada), or sending SMS to 1-888-229-4992, and let us know that you'd like to cancel, and we will cancel your account, no questions asked.
Join the hundreds of satisfied customers worldwide who are working to achieve all your health and fitness goals, FOR REAL this time.... Explore this one-of-a-kind blueprint and obtain your lifelong wellness. It's time for a change.
To get more information about Lifelong Wellness Academy, you can also visit our Help Center anytime at LifelongWellness.org/help.

PPS – Here's what some of my clients have to say about my work…
Lynn Christinson Mitchell Wayzata, MN

I have spent 2 years in terrible pain been through MRI's with the diagnosis of inflammation in my hip flexors on both sides. No help in 2 years...

I received the Unlock Your Hip Flexors DVD two days ago and I can move freely! The pain is nonexistent! I cannot thank you enough. I just ordered another DVD for pain. I'm only 47 and I don't need to feel like I'm 90. Thanks again.
John Cooper, Retired Melbourne, Australia

Prior to the Frozen Shoulder Solution program, I had trouble with day to day activities, exercise and sleeping. Since starting the program, I have been able to sleep with minimal discomfort and have started upper body exercises again. I can now reach up for objects on the top shelf of my pantry! I also feel I have my strength back in my arm. The main benefit of Rick's program was that it was easy to do, easy to follow and mostly pain free.
Tony Johansson Advanced Manual Therapist and Strength and Condition Coach

I am very happy that I found you guys. I have bought your products before and I am very content and happy... I feel that it is very valuable to buy those home education package to learn from home.

You are very knowledgeable and I feel very happy and proud to learn from you. Thank you very much.
Cher Anderson Personal Trainer and Group Fitness Instructor, Athens, TN

Before I used the information, I couldn't walk normally for at least the first 15 minutes each morning. After using the Plantar Fasciitis Relief program, I have just a little pain, but it eventually got better with continued attention.

I have actually shared the program with others and use the information very frequently to help my clients. Your products are very valuable to help clients.